Basement Sump Pump - What Is It, Who Needs It, And How To Get A Subsidy
Basement sump pump is a device that pumps excessive water out of your damp basement. By doing this, sump pump prevents flooding and structural damage to the house caused by constant exposure to water. So it helps you save thousands of dollars in emergency plumbing, especially if you don't have flood protection insurance.
Please read on or watch this 2 minutes long video:


(Interested why new houses need a sump pump? ) 
More importantly, it prevents negative impacts to the health of people who live in the house. Mold and bacteria multiply in damp air. They are known to cause allergies, asthma, skin reactions and, in some cases, more severe and systemic illnesses.
Here is how typical submersible sump pump looks like: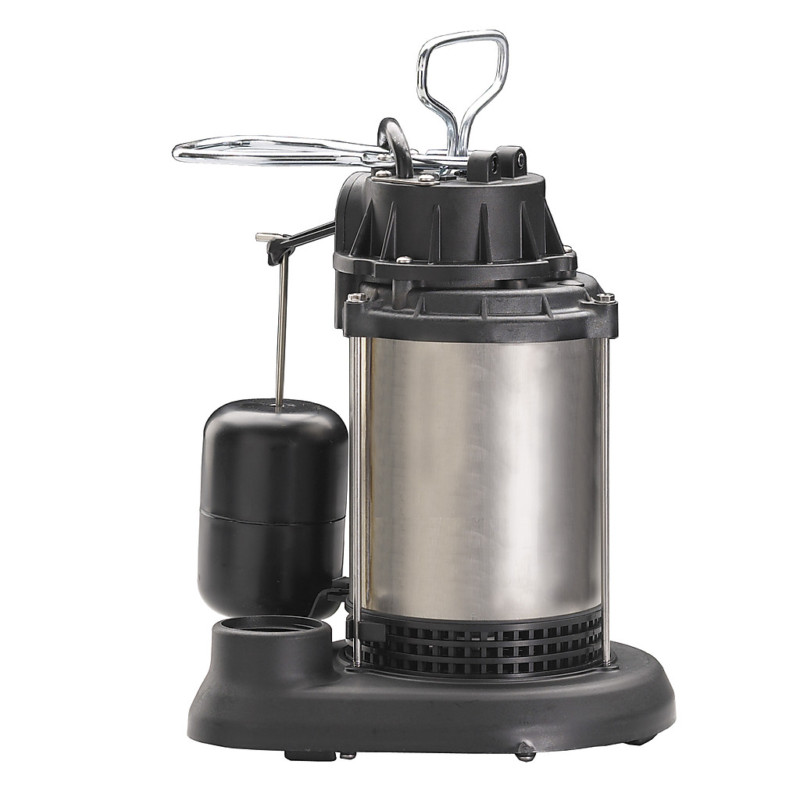 Recent Review: "Dmitri and team have installed the sump pump and back water valve in my basement. They also did a number of minor repairs in the house, like replacing the laundry sink and faucet, tightening the kitchen faucet, replacing the pipes to increase water pressure in the bathroom on the second floor etc. Dmitri and team were on time and on budget, and very polite. They cleaned after themselves. I'm going to hire Dmitri again to do the initial installation of my new dishwasher. See more reviews on Homestars.com
Toronto's Frequently Flooded Areas
If you live in Toronto, or plan to make Toronto your home, you need to be aware of ongoing chronic flooded areas study conducted by the City of Toronto. Click on the link in order to see the current study map.
When this article was first published, there were 32 areas on the map. As of beginning of 2015, there are already 41. The City is constantly expanding its study to the new areas as they get hit by flooding.
 If your house is located in any of these areas, you are at a higher risk of basement flooding every time heavy rain hits the city. Cleanup and drying your basement are costly, and so it makes sense to protect your property from flooding beforehand.
City of Toronto is investigating why flooding happens in these areas and developing solutions. Meanwhile, it recommends and supports installation of basement sump pumps in the Toronto homes.
Get A Rebate or Subsidy For Sump Pump Install
City of Toronto provides rebate of up to 80% of the cost for the flood protection devices such as backwater valves and sump pumps, installed by a licensed plumbing contractor.
For more details, City's official basement flooding protection subsidy page.
If you live in another city, please check your municipality's website or call to find out whether your municipality has any program to offer. It is not uncommon for the city management to support a homeowner basement waterproofing efforts by providing rebates or subsidies.
If you have a damp basement or happen to live in flooding-prone areas, what route should you choose to protect your home from flooding? The best answer is, let a licensed plumbing contractor inspect your property and recommend the best way.
· For example, if water table around your home is higher than floor level of your basement, so your basement walls are soaking in water all the time, installing basement sump pump is a great solution for you.
· If weeping tile system around your home is weak and cannot divert water properly, but at the same time you cannot afford external basement waterproofing, sump pump will help you to keep your basement dry.
· On the other hand, if your area's sewer system is old and gets easily over flown during rain, you might want to consider backwater valve to protect your basement from water flowing from municipal sewer system back into your home.
· You might need both devices in some cases
· Or you might need none. Some wet basement problems can be eliminated by simple, common sense home maintenance measures such as
o cleaning your evestroughs from leaves to prevent them from overflowing,
o redirecting your downsprouts away from your home,
o fixing cracks in the walls,
o installing dehumidifiers
o or others.
Before you spend thousands of dollars, it only makes sense to ask a plumber. At A to Z Plumbing and Drain, we:
· know which areas are susceptible to flooding.
· know which parts of municipal drain and sewer system are old and causing flood damage more often.
· know of all municipality programs that can help you save money on plumbing.
· help homeowners every day to deal with their wet and damp basement problems by doing exterior basement waterproofing.
· check your drain system using pipe video camera inspection to make sure that your invest your money into the right kind of waterproofing.
In short, we help you choose from plenty of options by diagnosing your problem and fixing it right the first time. We often offer free home plumbing inspection with ANY plumbing repair or installation job. This saves you up to $230 and gives you an accurate picture of the current state of affairs and an action plan for protection of your home from basement flooding.
Read about:
---